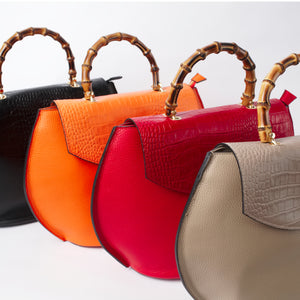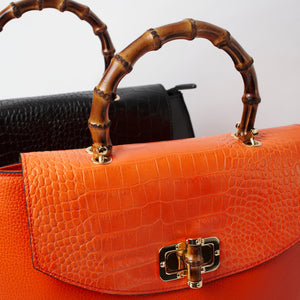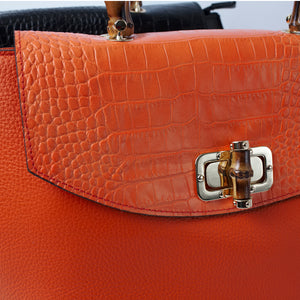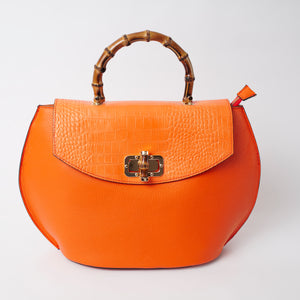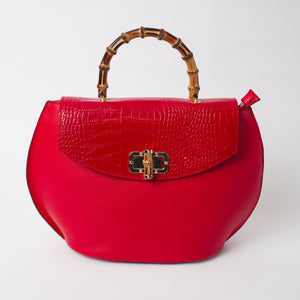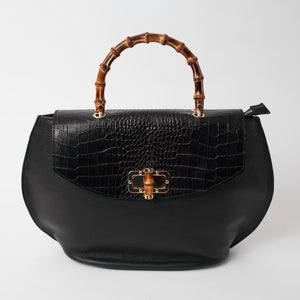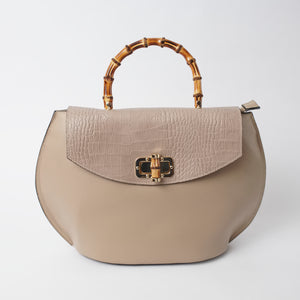 16" X 11" X 5"
Nove is a town in the region of Veneto located on the Brenta River. The town is home to a local network of ceramic industries.
The land where Nove is located was affected by the lowering levels of the Brenta but in a good way. The lowering revealed soft lands rich of clay which the first artisans in this area used for the production of pottery.
Accented with authentic bamboo handle and clasp, Nove is the epitome of a luxurious Italian handbag.